Die Botschaft in Berlin und das Konsulat in München bleiben am 16.12. und vom 24.-31.12 geschlossen
Bitte beachten Sie, dass die Botschaft der Republik Südafrika in Berlin sowie das Generalkonsulat in München am 16.12. aufgrund des südafrikanischen "Reconciliation Day" (Tag der Versöhnung) geschlossen bleiben. Außerdem bleiben die Botschaft und das Generalkonsulat vom 24. bis 31.12.2020 geschlossen. Beide öffnen am 4.1.2021 wieder.
RE-OPENING BORDERS AND RESUMPTION OF VISA SERVICES AT THE BOTH MISSIONS
On the 11 November 2020 the President announced that travel to all international countries is permitted subject to the necessary health protocols.

Any person who is allowed entry into the Republic will be subjected to the prescribed screening procedures and isolation or quarantine rules, as the case may be, which include –

provision of a valid certificate of a negative test obtained not more than 72 hours before the date of travel; and
in the event of failure to submit a certificate as proof of a negative test, such person will be required to quarantine at his or her own costs.
NB: Please note that visa exemption has been reinstated for leisure purposes or to attend business meetings and permission is no longer required for travel to South Africa.
How to apply for a visa
Applicant is required to submit a fully completed application by post with all required documentation.
Applicant will be contacted for interview when the application is received by the office.
An incomplete application will not be accepted and will be returned back to the applicant immediately.
Südafrikas Ausgaben im Bereich
der Bildung haben sich seit Ende
der Apartheid verdreifacht.
Mit 6,6% des BIP und 17,7%
des Haushalts sind Südafrikas
Bildungsinvestitionen mit
die höchsten der Welt.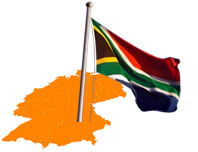 Südafrika
in Deutschland
Konsular
|+| Visum
Einreisebestimmungen für deutsche Staatsbürger
|+| Daueraufenthalt
Voraussetzungen
|+| FAQ
Informationen zu Themen wie Eheschließung, Beglaubigungen von Unterlagen, …