Rotational Working Arrangements at the South African Consulate in Munich
Kindly note that from Monday,12 April 2021, the South African Consulate General will be working on a rotational basis until further notice. During this period, Consular Applications via courier will still not be accepted by the Consulate. All Visa Applications must be sent by post. Further information is available on our website: www.suedafrika.org
All Civic Services appointments and matters must be directed to: Munich.CivicApp(at)dirco.gov.za
All other Consular matters including immigration must be sent to: munich.consular(at)dirco.gov.za
All other emergencies can be forwarded to: munich.consular(at)dirco.gov.za
All existing appointments will be attended to on a case-by-case basis at the discretion of the Consulate, taking into consideration the URGENCY of the Application.
All calls and enquiries can be made to the Consulate.
The world's first heart transplant
was done in South Africa in 1967
by South African Dr Chris Barnard.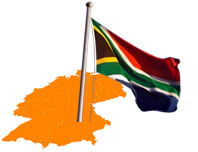 South Africa
in Germany
Consular
|+| Visa
Visa regulations for German citizens
|+| Permanent Residence
Read the requirements and conditions, get the necessary forms
|+| FAQ
Information on issues like marriage, attestation of documents etc.