The Embassy incl. the Consular Section will stay closed on 25 September 2017
Please note that the Embassy of the Republic of South Africa including its Consular Service will stay closed on Monday, 25 September 2017. The Embassy will re-open on Tuesday, 26 September 2017 at the usual business hours.
The world's first heart transplant
was done in South Africa in 1967
by South African Dr Chris Barnard.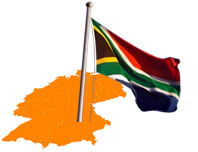 South Africa
in Germany
Consular
|+| Visa
Visa regulations for German citizens
|+| Permanent Residence
Read the requirements and conditions, get the necessary forms
|+| FAQ
Information on issues like marriage, attestation of documents etc.