Provision of Civic and Immigration (Visa) Services in Berlin and Munich
Please find all the necessary information on the Berlin Embassy and Consulate General in Munich's provison of Civic and Immigration Services by clicking on the following >>LINK. Specific questions must be directed to the email address of the Consular Section given in the linked article.
South Africa's investment in
education has tripled since the
end of apartheid. At 6.6% of the
country's GDP and 17.7% of total
government spending, the
country's education spending
rate is among the highest
in the world.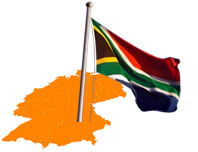 South Africa
in Germany
Consular
|+| Visa
Visa regulations for German citizens
|+| Permanent Residence
Read the requirements and conditions, get the necessary forms
|+| FAQ
Information on issues like marriage, attestation of documents etc.