The Embassy including the Consular Section will be closed on 17 June 2019
Please note that the Embassy of the Republic of South Africa including its Consular Service will be closed on Monday, 17 June 2019 due to an external engagement of Embassy staff. The Embassy will re-open on Tuesday, 18 JUne 2019 at the usual business hours.
South African Embassy in Berlin Closes Fridays at 13h30
Please note that since 1 July 2018 the Embassy of the Republic of South Africa in Berlin is closing at 13h30 on Fridays. The opening hours of the Consular Services (Visa & South African Documents) are not affected by this - please |+| click here to download the opening hours.
South African wines win
international awards every
year and we have the longest
wine route in the world.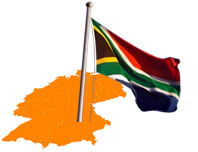 South Africa
in Germany
Consular
|+| Visa
Visa regulations for German citizens
|+| Permanent Residence
Read the requirements and conditions, get the necessary forms
|+| FAQ
Information on issues like marriage, attestation of documents etc.