Resumption of Civic Services
Please note that from 22 June 2020 onwards, the Consular Section of the Berlin Embassy will resume providing Civic Services to South African citizens. Please note that a prior appointment is necessary (see Link). Due to South Africa's continued travel ban for all foreign nationals, no visa applications will be processed. See the details here!
South Africa Imposes Travel Ban on all Foreign Travellers from Germany from 18 March 2020
Please note that the Republic of South Africa is imposing a Travel Ban on all Non-South African travellers from High-Risk Countries including Germany, starting 18 March 2020. No visas will be issued to visitors from those countries and previously granted visas are hereby revoked. More information |+| here
South African wines win
international awards every
year and we have the longest
wine route in the world.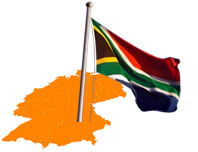 South Africa
in Germany
Consular
|+| Visa
Visa regulations for German citizens
|+| Permanent Residence
Read the requirements and conditions, get the necessary forms
|+| FAQ
Information on issues like marriage, attestation of documents etc.