The Embassy incl. the Consular Section will stay closed on 27 April 2017
Please note that the Embassy of the Republic of South Africa including its Consular Service will stay closed on Thursday, 27 April 2017. The Embassy will re-open on Friday, 28 April 2017 at the usual business hours.
The Kruger Park has the most
innovative management of a
national park anywhere in the
world and is the world's
most profitable game park.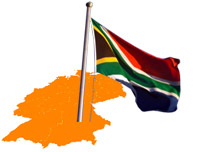 South Africa
in Germany
Consular
|+| Visa
Visa regulations for German citizens
|+| Permanent Residence
Read the requirements and conditions, get the necessary forms
|+| FAQ
Information on issues like marriage, attestation of documents etc.