South Africa's investment in
education has tripled since the
end of apartheid. At 6.6% of the
country's GDP and 17.7% of total
government spending, the
country's education spending
rate is among the highest
in the world.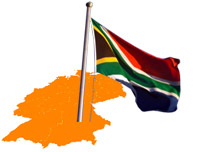 South Africa
in Germany
Consular
|+| Visa
Visa regulations for German citizens
|+| Permanent Residence
Read the requirements and conditions, get the necessary forms
|+| FAQ
Information on issues like marriage, attestation of documents etc.