IEC responses to enquiry received from Missions, which may be of assistance to first time voters
Question: Are the first time voters, who registered for the first time at the Mission required to complete VEC10 forms, as their voting station is already listed as Berlin for example?
Answer: All registered voters abroad MUST complete the VEC10 online application form. There are no exceptions. Anybody who is abroad and registered and does not complete the VEC10 will not appear on the voters list for out of country voting and will not be able to vote. The place of voter registration will not impact on a person's ability to vote in 2019 national election. What is critical is that each registered voter submit a VEC10 template on www.elections.org.za before 13 March 2019 to indicate at which mission they intend to vote on 27 April 2019. The latter determines at which mission a voter will be eligible to vote.
Registration of South African First Time Voters at Missions Abroad, including Berlin closed on the 26th February 2019 for the NPE 2019 elections, registration remains open for any person who requests to be registered for upcoming future National Provincial elections.
South African Embassy in Berlin Closes Fridays at 13h30
Please note that since 1 July 2018 the Embassy of the Republic of South Africa in Berlin is closing at 13h30 on Fridays. The opening hours of the Consular Services (Visa & South African Documents) are not affected by this - please |+| click here to download the opening hours.
The Kruger Park has the most
innovative management of a
national park anywhere in the
world and is the world's
most profitable game park.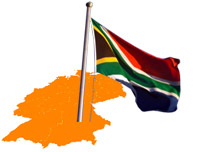 South Africa
in Germany
Consular
|+| Visa
Visa regulations for German citizens
|+| Permanent Residence
Read the requirements and conditions, get the necessary forms
|+| FAQ
Information on issues like marriage, attestation of documents etc.